Snowy Mountain Elopement, Whistler BC | Elopement Photography
ELOPEMENT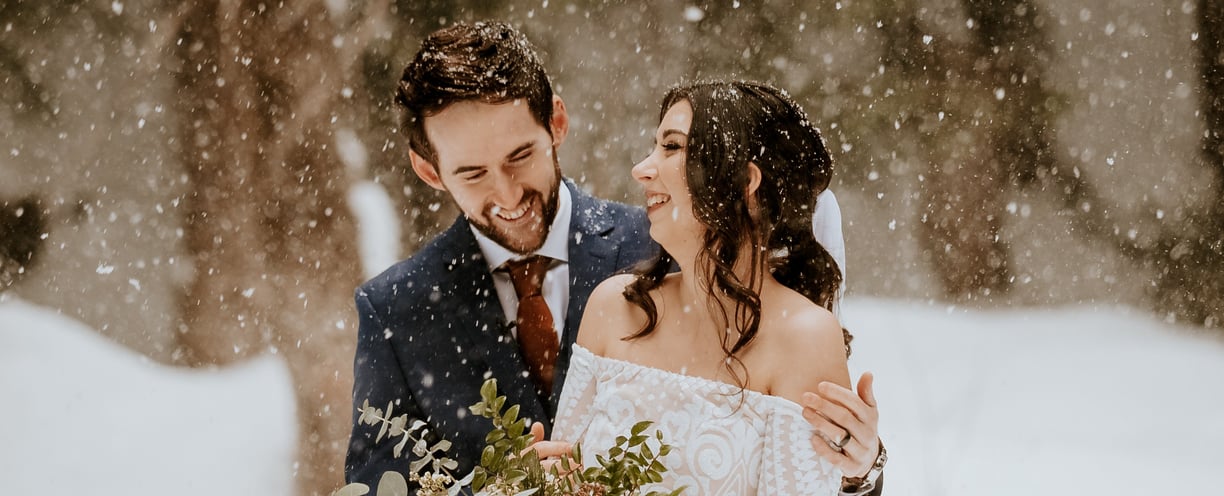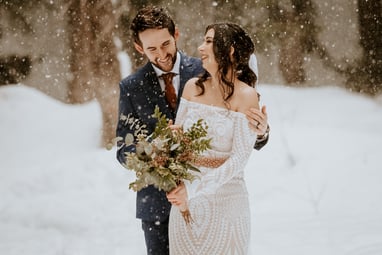 Whistler weddings and elopements always have a magical quality to them. The quiet of the mountains or the beauty of the lake its hard to not find a perfect place for a venue.
I drove up from Vancouver that day. I always try to arrive an hour early so I'm not stressing about traffic. I always listen to audiobooks for drive feel or long drives or any drive really. It helps make the two-hour drive to whistler a little less lonely. When I arrived at the hotel Ana was just finishing up and we headed up to the mountain.
Ana & Shaun's Elopement took place in a secret spot right in the mountains. Hidden away they had a private ceremony just the two of them and the officiant. These two looked stunning against the snowy background. It was coming down in these beautiful light white clumps and it wasn't really cold at all. The thing I remember most about their day was the mix of Welsh and Mexican traditions. They had their hands tied with a literal knot for Shaun's Welsh side, while the cord they used was from Mexico from Ana's side. A very cute way to honor the heritage of both sides in a nontraditional elopement.
We finished off by taking some photos down by Green Lake right by Nicklaus North Golf Course. Then I let them go to their dinner reservation and started my long drive back to Van. Might have stopped by McDonald's as I can't help myself.
Snowy Mountain Elopement, Whistler BC | Elopement Photography